Horeca Armchair – Omega – Vintage Anthracite (Product Code:

INTB-OMEGA-ANTHRACITE 96

)
Ships within:
5-7 business days.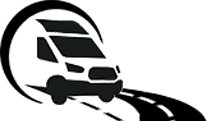 Free shipping between 5-7 business days excl. VAT from € 750 (Belgium & Netherlands) Shipping costs to France are not included.
The item is out of stock. The delivery time will be sent by e-mail for approval.
Come by our 500 m² showroom.

The coffee is ready for you!

Free shipping between 5-7 business days excl. VAT from €750 (Belgium & Netherlands) Shipping costs to France are not included.

90% stock warranty

12 months warranty

Customers rate us 4.8/5

3 branches in Belgium

Available by phone 6 days a week
Delivery to NL & BE 5-7 days, FR & CH 7-10 days if the products are in stock

We have 19 years of experience
Free

shipping from €750 others €49,95 (BE & NL)
Available in several colors

Supplied with a standard plastic glide nail

Comes ready to use

Guaranteed European product

1 year warranty